When will I be asked to verify my identity?
As of May 14th, 2021, all new collectors will be asked to verify their identities during the account sign-up process. If you opened your account prior to that date, you can initiate the identity check at any time. Simply click on the Security tab in your Dapper account and then navigate to the 'Identity check' section.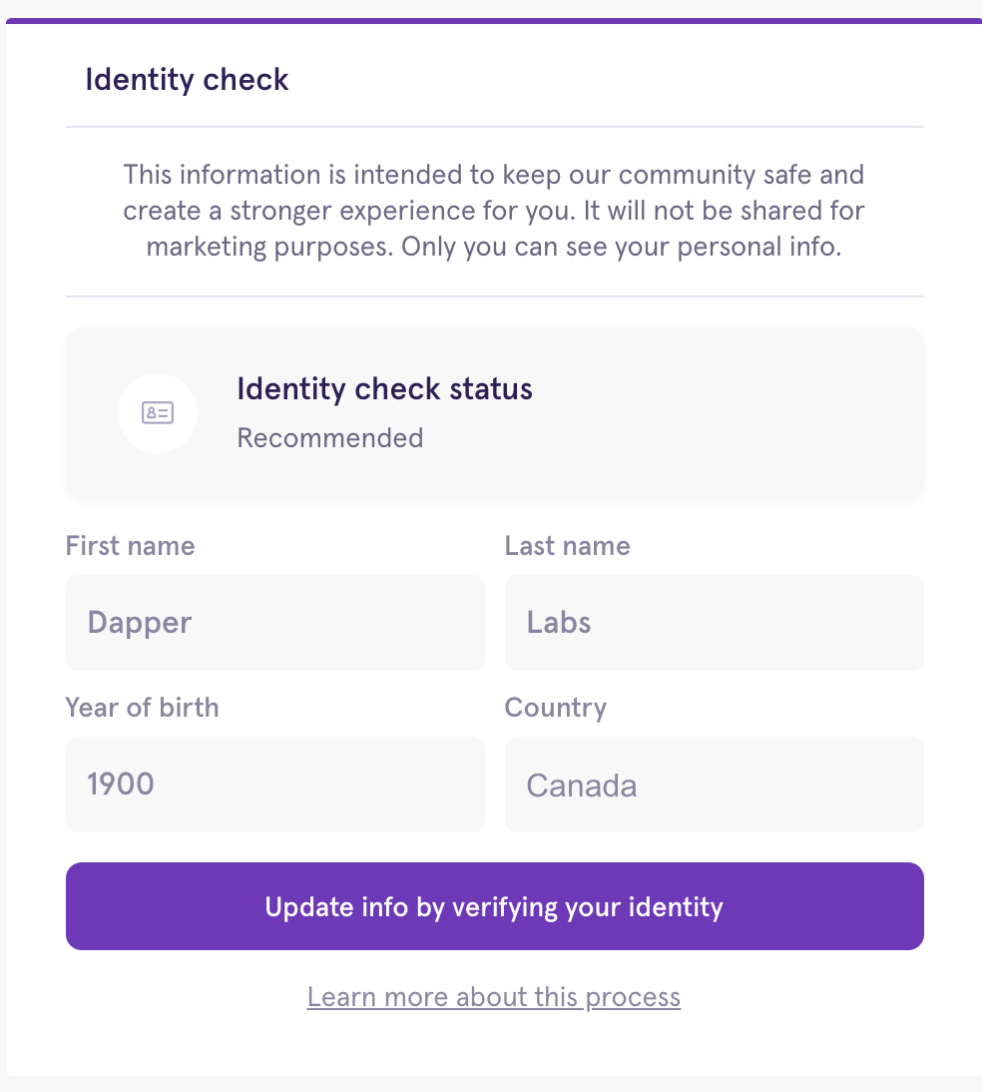 While an identity check can be initiated at any point, there are a few instances where the check will be required:
When your account hits a threshold of financial activity from purchases and sales.
When you submit your first request to withdraw from your Dapper Balance.