After logging into NBA Top Shot for the first time, you'll be prompted to designate your Favorite Team. If you forgot to do that during the initial signup stage, you have a few paths to getting your Favorite Team set up.
The first option is to scroll down to the very bottom of the Top Shot homepage. Alternatively, you can also hover over the 'Community' tab and then click on the 'Select a Team' button:

If you've already selected a Favorite Team, you'll see an 'All other teams' link instead.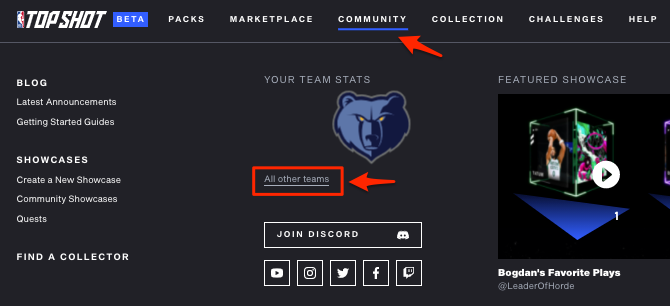 Both options will take you back to the full list of teams here:
Selecting your Favorite Team's logo will bring you to their homepage and this is where you'll click on the 'Favorite Team' button at the top.
Once you do, the button will turn white and the text will change to 'Favorited.'
If at any point you'd like to switch your Favorite Team, repeat the above process for a new team. After clicking on the new team's 'Favorite Team' button, you'll be prompted to confirm the switch. An example can be found below: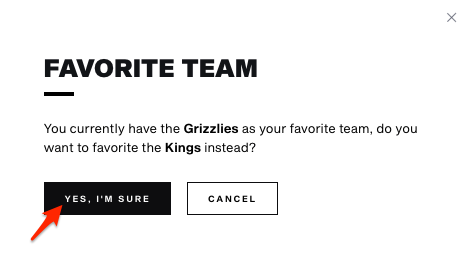 Finally, after confirming your Favorite Team, you'll see the Favorite Team Quest populate below. Clicking on it will take you straight to the Marketplace where you can complete the quest.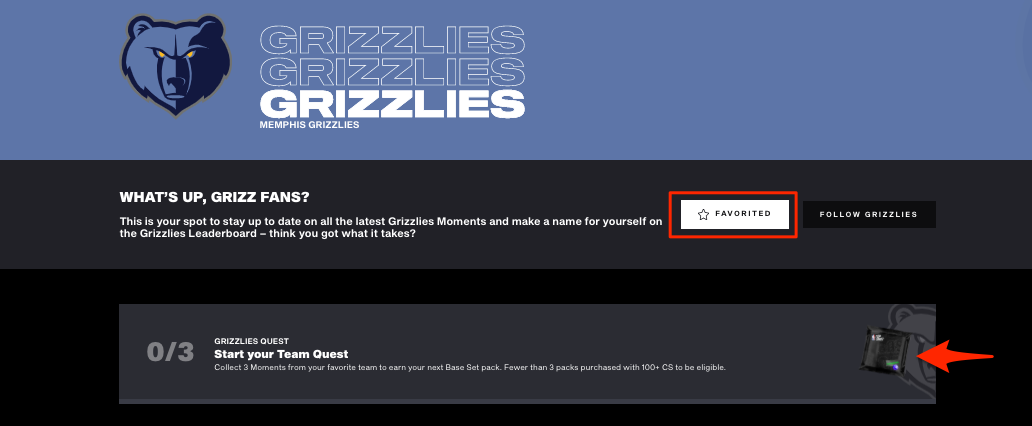 For more details on the Favorite Team Quest, click here.