NBA Top Shot 101: Starting Your Account
Requirements
To start your collection you confirm the following:
Sign Up Process
When you open up an NBA Top Shot account, you also create a Dapper Wallet which stores your NFTs, your payment and security information. If you already have an account associated with a Dapper Wallet or other Dapper Sports Studio products, you do not need to create another account. You can just log in with your existing credentials.
Otherwise, you can start your collection by clicking on the Sign Up button in the top right corner of nbatopshot.com where you will be redirected to the following screen: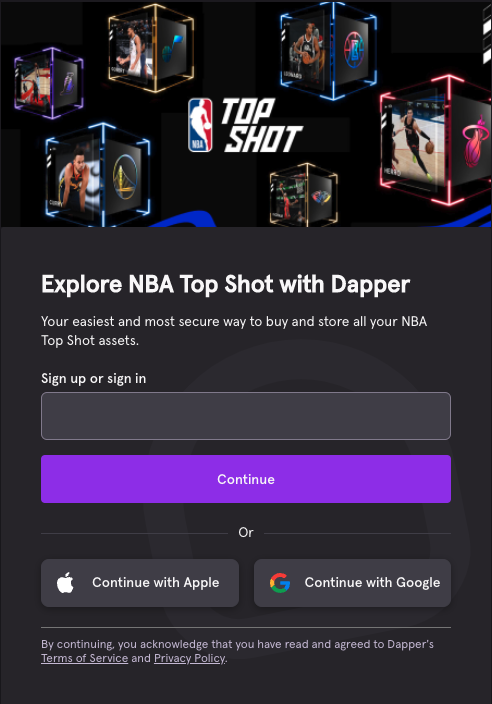 From there, you can create your account with either:
Social Login (Google or Apple ID)

You will be directed to the social login page of your choice to use your existing credentials to create a new account.
If you are not signed in to a Google account, or you have multiple Google accounts active in your browser, you will be asked to select the Google account you would like to use.
If you choose to use your Apple ID to create an account, it will prompt you to either hide or share your email address. We recommend sharing your email address with us to avoid any delays in communication with you when contacting our Support Team. For more details on hiding or sharing your email with Apple ID check out our article here.

Email and Password

If you do not wish to use a social login for your account, you will be prompted to create an account with your email and a password. You will then be asked to verify your account through an email.
Provide the following information to Set Up Your Profile (don't forget to agree to the Acknowledgement).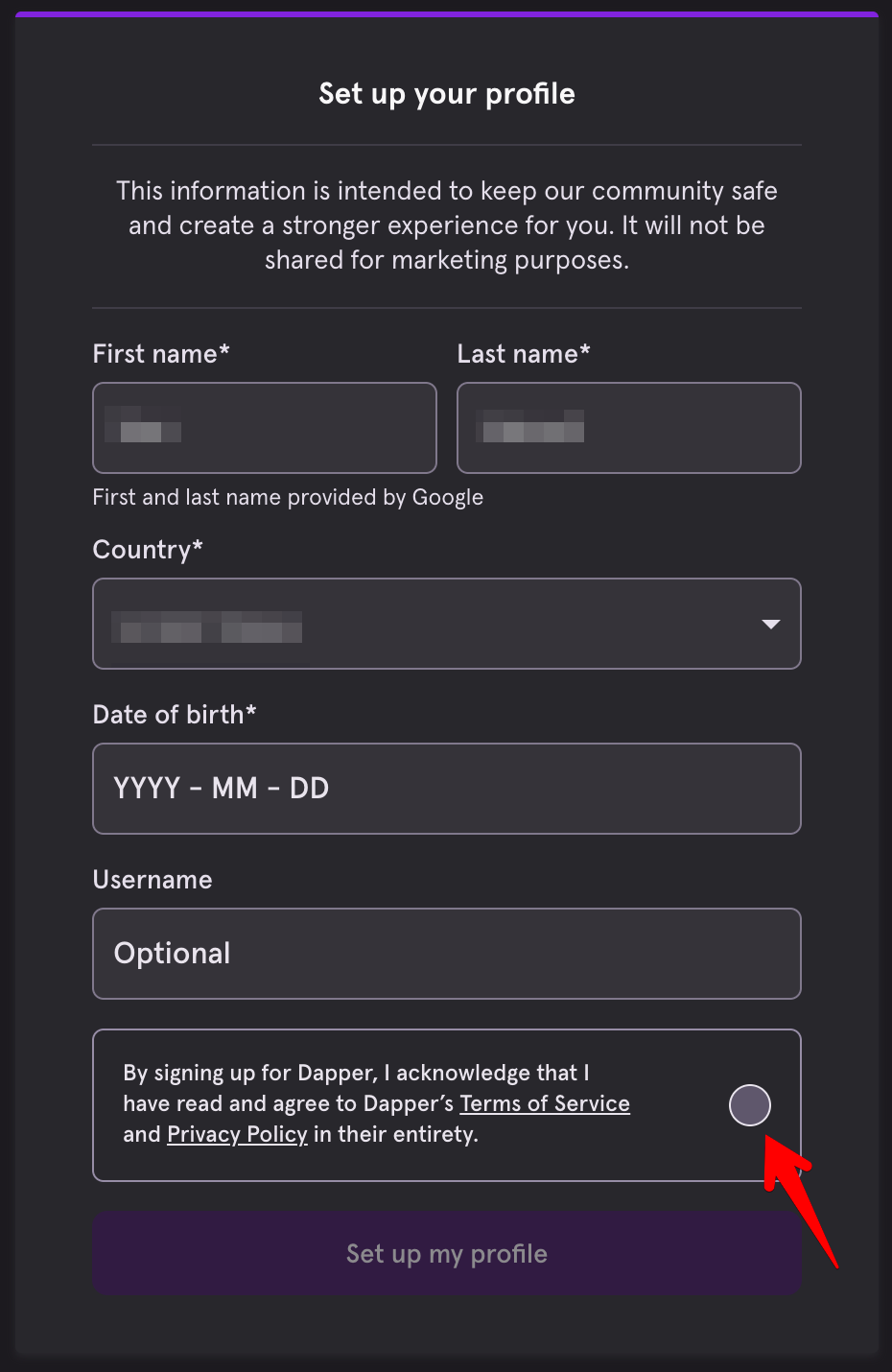 Secure Your Account by entering your mobile phone number: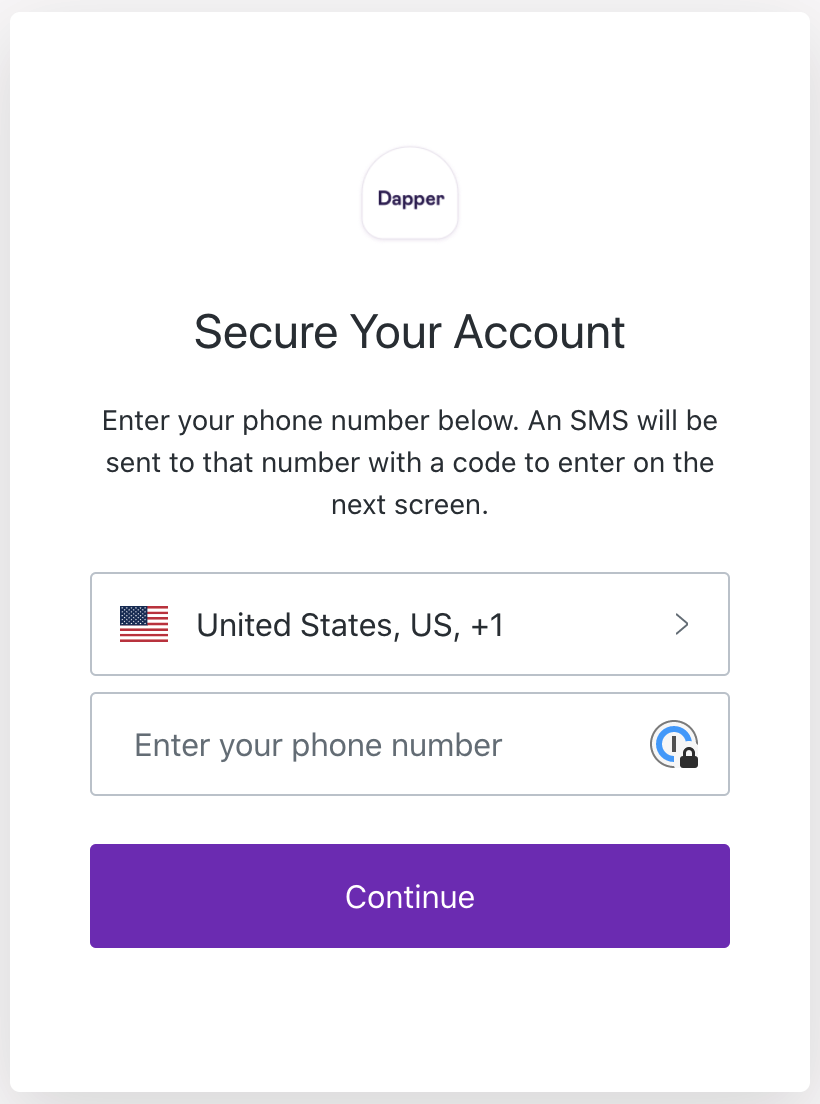 Verify Your Identity from the 6 Digit Code sent to your mobile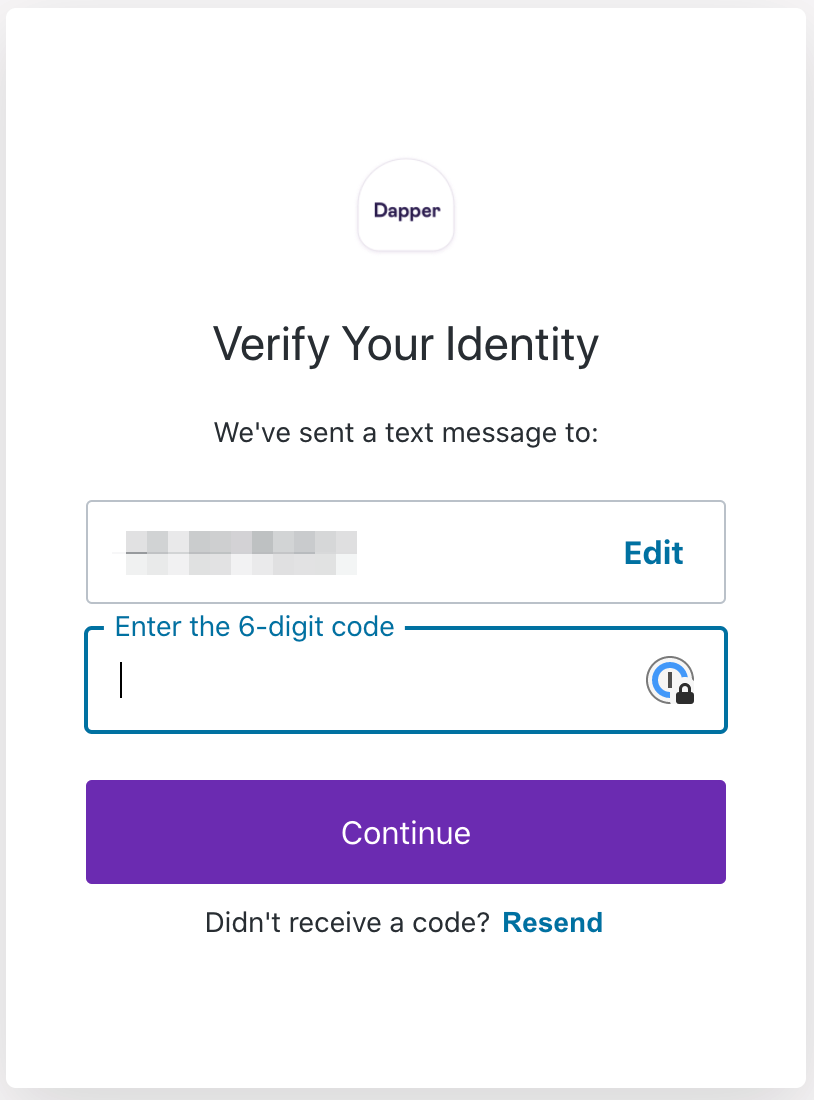 Review and agree to the Terms of Use, Privacy Policy, and NBA Privacy Policy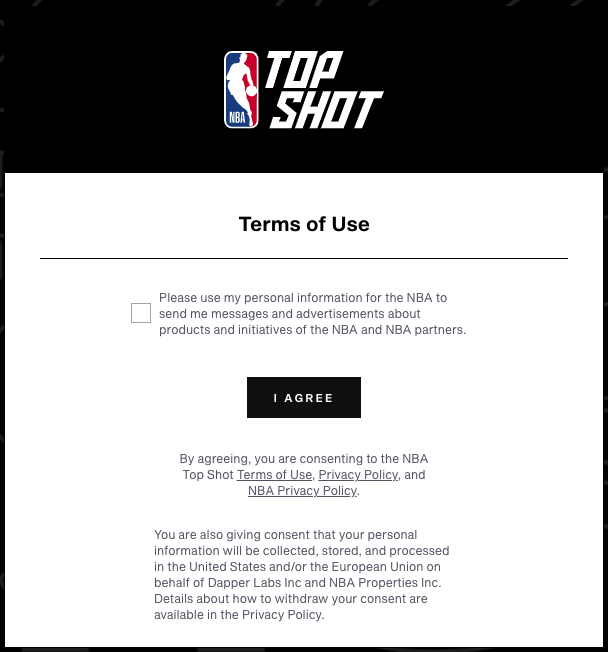 And that's it! You've successfully created your account and you can now start your collection by purchasing a Tip-Off Pack!