Moment™ collectibles are assigned a Tier that represents their status and scarcity.
There are 5 Moment Tiers: Common, Fandom, Rare, Legendary, and Ultimate
Common Tier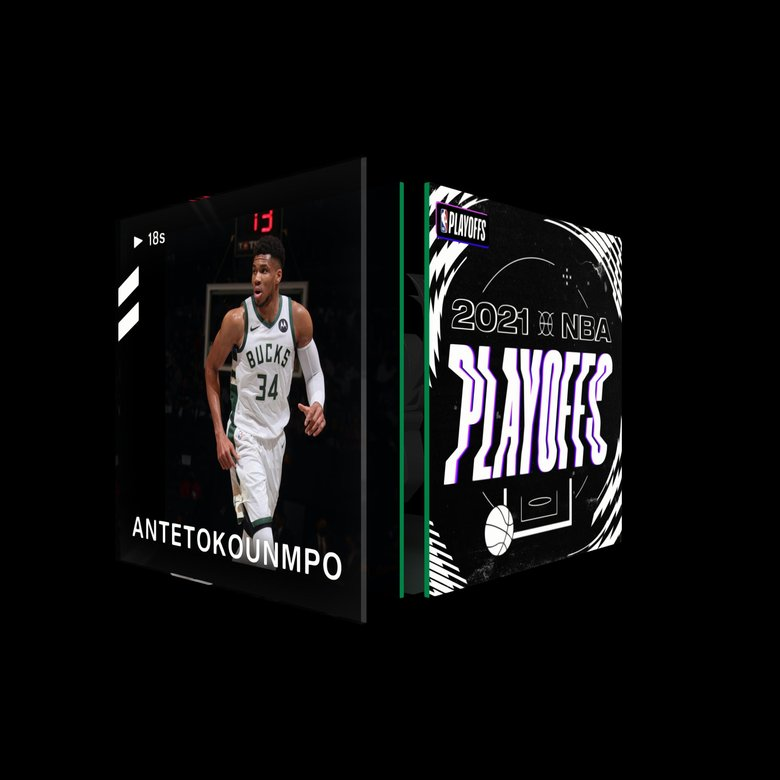 Giannis Antetokounmpo Common (Playoff Set)
Common Moments are the most readily available for Collectors. Moments vary in Edition Size (see below for more) but often start from 10,000+.
Available: Packs and Marketplace
View all Moments from the Common Tier
Fandom Tier
Fandom Tier is the latest and most exciting collection experience for fans. Moments in the Fandom Tier are driven by dynamic demand (Edition Size will vary) and include a range of promotional activities like:
Check out the blog announcement on Fandom Tier for more information.
Rare Tier

Giannis Antetokounmpo Rare (And Then There Were 4 Set)
Rare Moments are the next level of Collectibles. The trademark for these Moments is their Neon Corners located on the front. Moments in the Rare tier have a circulation size varying from 500 to 5,000.
Available: Packs and Marketplace
View all Moments from the Rare Tier
Legendary Tier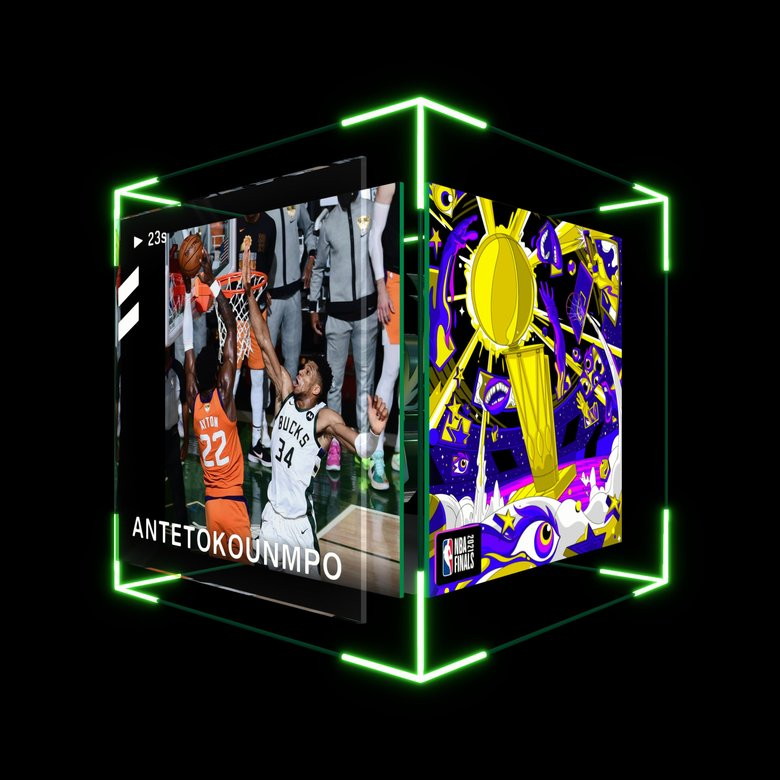 Giannis Antetokounmpo Rare (2021 NBA Finals)
Legendary Moments are exactly that. Legendary. Their Edition Size ranges from 50 to 500 and Neon Corners encompassing the Collectible, these are the most sought-after Moments for any Collector.
View all Moments from the Legendary Tier
Please note: the 4th (Ultimate) Tier is yet to be released. Stay tuned for more information (no date set).
Edition Size and Retired Moments
A Moment exists as part of an edition with a total circulation count.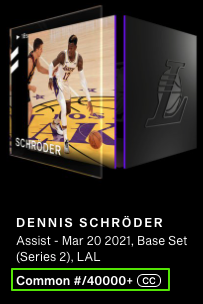 Each moment is minted with an individual serial number securing its own uniqueness equal to that of physical memorabilia.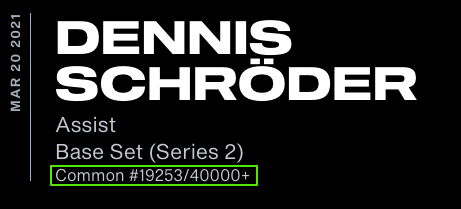 Rare and Legendary Moments are issued with a Limited Edition Size (LE). These are predetermined and once sold out, will no longer be minted.
Common Moments are Minted up to a Circulating Count (CC) and can increase. However, as the season progresses a player's Moment can be retired to make room for another highlight. At this point, the moment will move from CC to LE.
CC - The Moments Edition is currently a "Circulating Count"
LE - A "Limited Edition" Moment where no more can ever be minted.
You can find Moments in both packs sold directly by Top Shot or for sale by other collectors in the Top Shot Marketplace.