Pack Draws maximize ease and convenience around pack drops by creating an inclusive window of time for our global community of basketball fans to opt-in to the chance at getting a pack.
Everything you love about a pack drop is staying. The slice of nostalgia. The suspense of landing one. The thrill of ripping open a pack filled with Moments from your favorite teams and players. Now that experience comes with more flexibility than ever.
In a Pack Draw, you have a dedicated window of time to attempt to reserve a pack, typically between 24-72 hours, throwing your hat in the ring with everyone else interested. When that timer ends, all participants attempted reservations are randomized, and if there are more attempted reservations than Packs available, not everyone will get a Pack. Collectors whose reservations are accepted will automatically have their Pack(s) sent to their collection.
How to Join a Pack Draw
When a Pack Draw is announced, you'll have the opportunity to reserve the number of packs you'd like any time before the day of the drop. Any details and information needed to make a decision will be provided on the pack page. You can choose if you want to go for it, select the number of packs you'd like to reserve and then confirm your entries for the draw.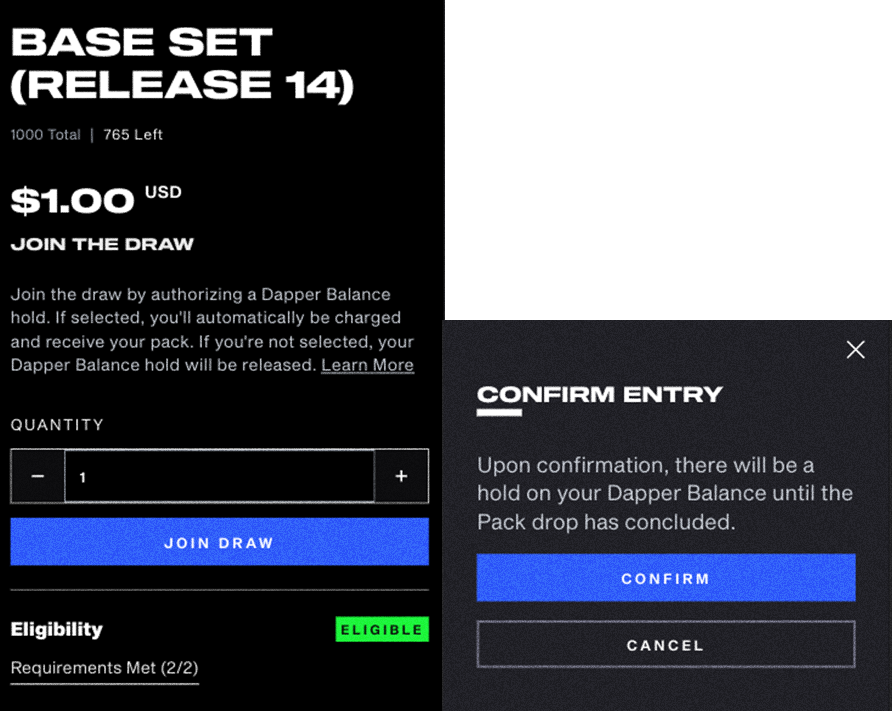 Using either your credit/debit card or your preloaded Dapper Balance, you will authorize the purchase of the desired upcoming pack if you are randomly selected to get one. If you use a credit/debit card to reserve, you will not see a hold on your card as you will only be charged if you win the draw.
If you're using your preloaded Dapper Balance, those funds will remain locked until the winners are selected. When paying with Dapper Balance, make sure your Wallet holds the full amount you are looking to request otherwise, you will not be able to complete your reservation. To learn more about adding Dapper Balance, click here.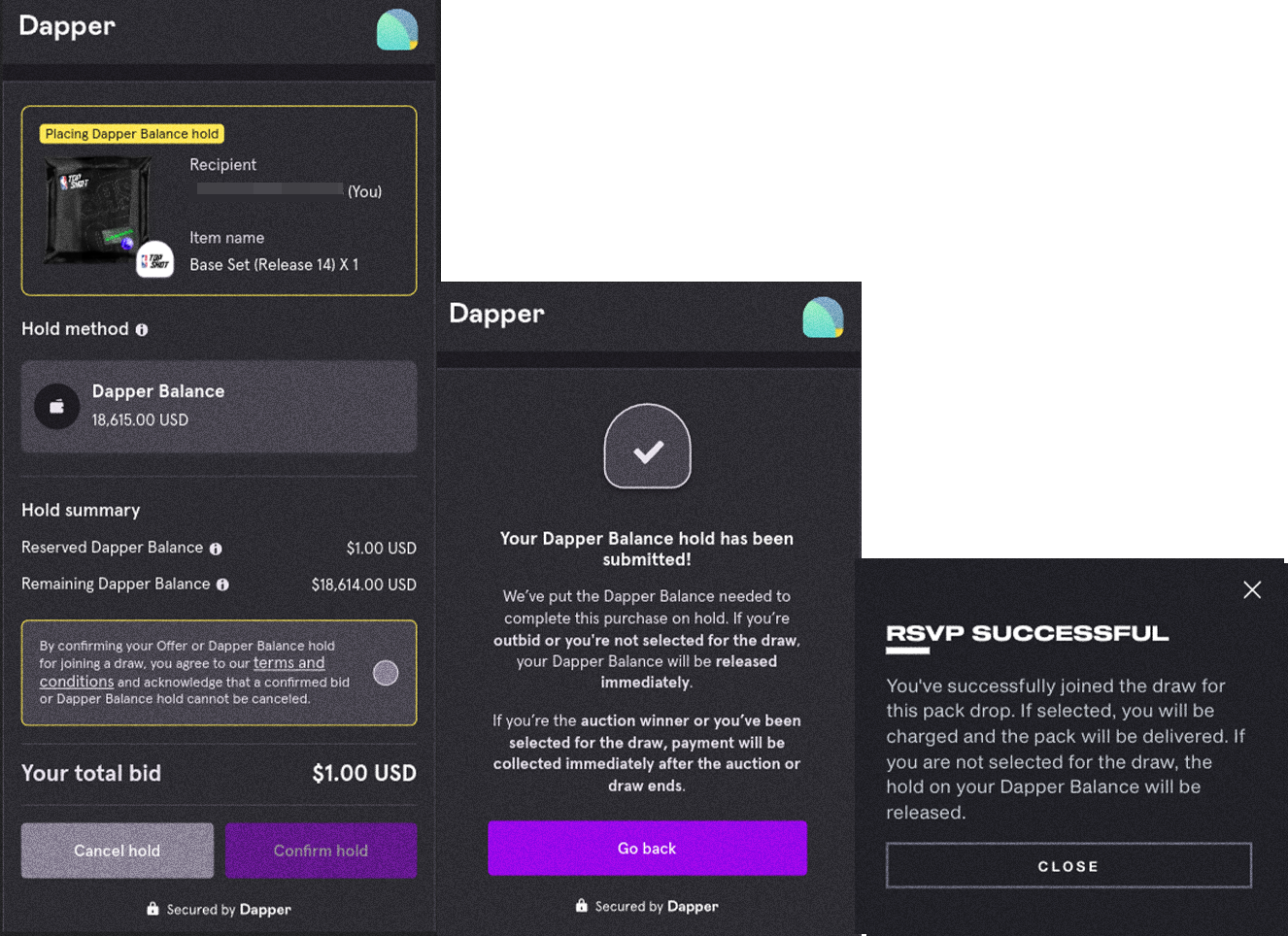 Once the timer runs out for reservations, instead of joining a Waiting Room and Queue, everyone who committed to buying the pack and authorized their purchase will be randomized in the draw for the drop. For more details on the draw selection, check out our article here.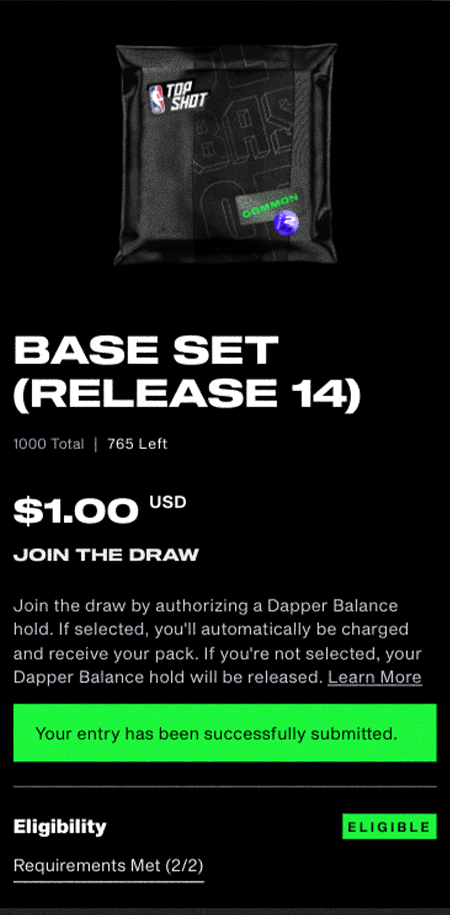 Please Note
A hold will be placed on your Dapper Balance based on the number of packs that you have reserved. You will not be able to use this Dapper Balance in your account as it may be needed to fulfill the full request.

Collectors using Dapper Balance will need to have the full Dapper Balance amount in their account before making their pack request. For example: If you request 3 packs that are $10 each, you will need to make sure you have $30 to fulfill the entire request if you are selected to receive all packs.

Collectors using a credit/debit card to make their request will not be charged unless they have won. If selected to win, any applicable card fees will also be charged once the draw ends.

Certain pack draws will limit the number of packs that you can reserve based on your Top Shot Score. Make sure to check the pack description to see how many packs you are eligible to reserve.