Get the latest updates on what's happening in NBA Top Shot straight to your phone. While you're on the app, navigate to the Notifications button on the bottom bar. From there, you will be able to see all of your Top Shot activities such as purchases, sales, gifts, etc. To change the notifications that you get to your phone, click on the gear icon on the top right-hand side of the page. From there you will be able to choose the types of notifications that you wish to receive.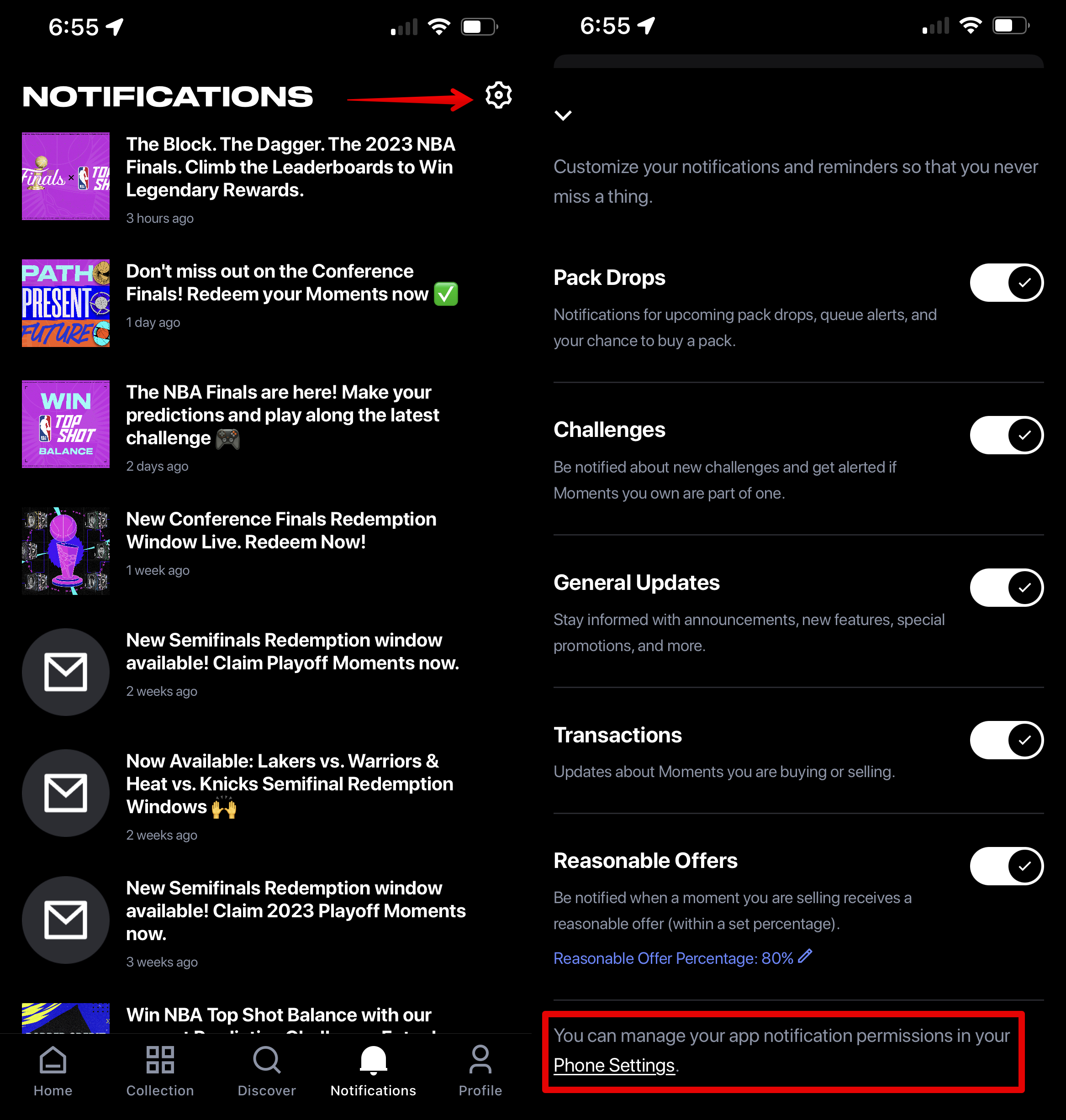 If you're unable to see any notifications on your phone even after enabling them, you may need to adjust your phone settings. When you're on the Notification Settings page, at the very bottom, you can click on the Phone Settings button to manage your app notification permissions. If that doesn't work, head to your phone's settings page and then scroll down to find the NBA Top Shot app. From there, select the Notifications button and toggle the Allow Notifications button to on.
Email Notification Settings
By default when you sign up for an NBA Top Shot account, you will be subscribed to email notifications. This is separate from the notifications that you receive on your phone. In order to manage your email notifications you will need to find a recent email (past 60 days) from us and scroll down to the Unsubscribe or Manage Preferences button. This will open your subscription preferences so you can either unsubscribe from that particular type of email you've opened up or unsubscribe from all emails. If you decide to subscribe again after unsubscribing, please reach out to our Support Team for further assistance.