Collectors are able to gift Moments by generating a link and providing that link to new and existing collectors. You can also learn more about our Gifting Guidelines as well as the standard method of Gifting Moments.
How to Create a Gift Link
To generate a gift link to gift one of your Moments, navigate to the Moment you wish to gift and select Gift.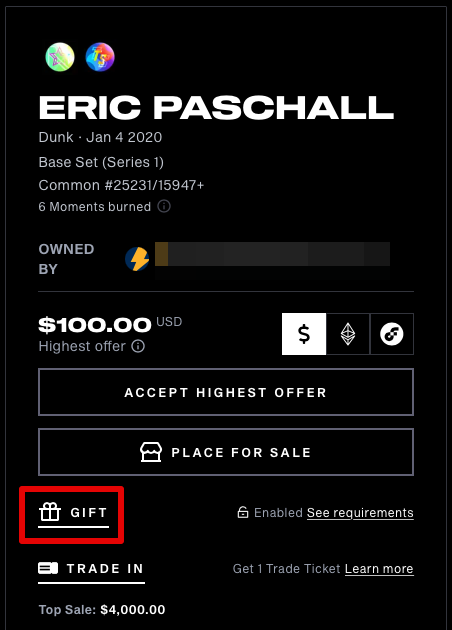 Rather than entering a Top Shot collector's username, you will navigate below and select Get My Gift Link. When prompted, you will be able to confirm your transaction.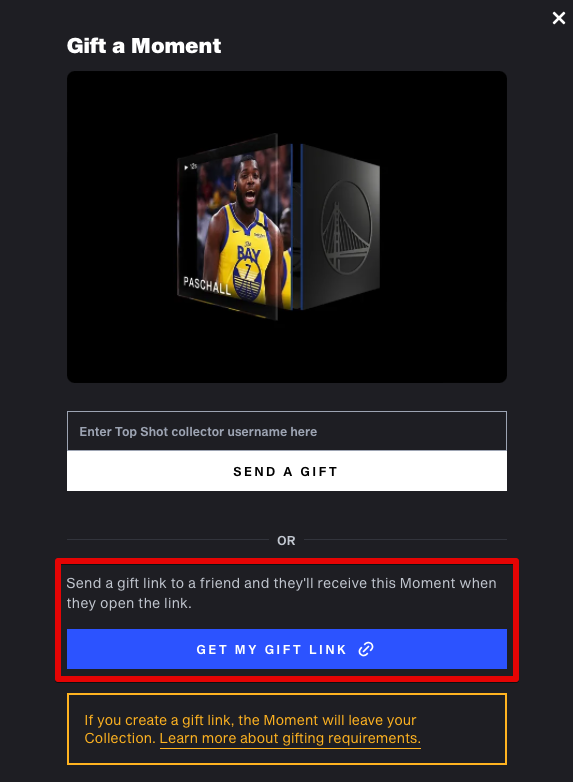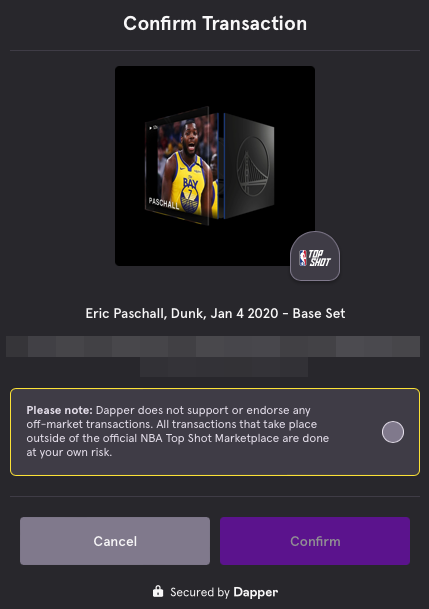 Once your gift link has been confirmed and created, your link will then be provided for you to copy and send however you wish.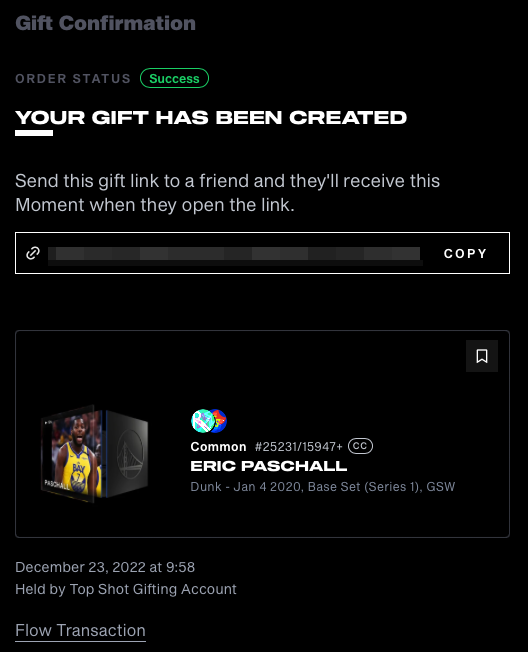 If for any reason you require the link again, navigate back to your My Activity section and click on the associated activity. This will navigate you back to the page with the gift link.

Using a Created Gift Link
If you were provided with a link to the gifted Moment, you can navigate to NBA Top Shot with that link. You will then be prompted to sign in and prepare your account before being able to redeem your NFT. Please ensure that you have pop-ups enabled to be able to continue. If required, you can learn more about Opening Your Account here.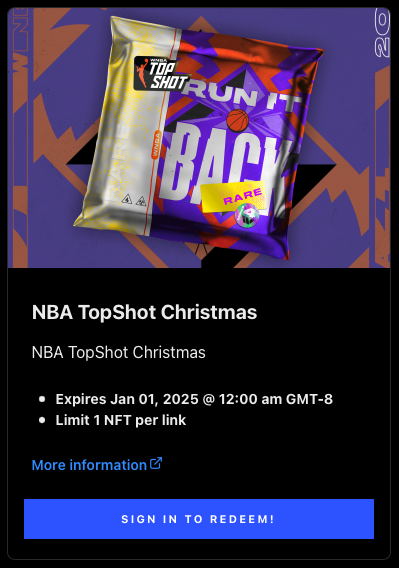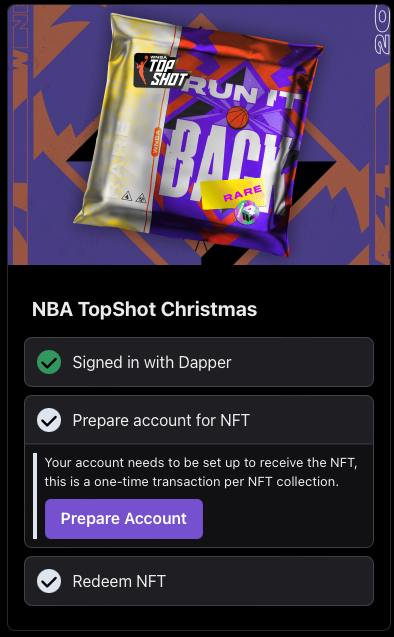 If a gift link has already been used and redeemed, you will see the message below letting you know that it can no longer be claimed.