You can personalize your username, avatar, and location by heading to your My Collection tab in the top bar of any page. From there, click on the three dots on the right-hand side of the page and click on the Edit Profile button.

To change your username, please click the edit button on the line that shows your username. Below this, you can select your location here, which will appear on your profile. Other collectors will be able to see this, and this will also be visible when collectors are filtered by specific areas. You can also use the following page to link your Twitter or Discord social media accounts to your profile.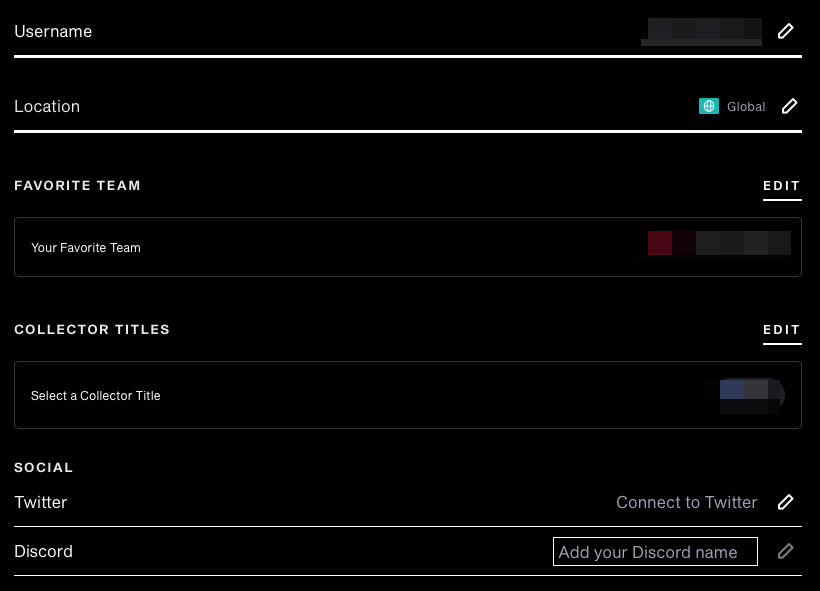 If you would like to change the username for your Dapper Wallet, navigate to your Dapper account under the Account Settings tab on the left-hand side. This is where you can edit your username. Dapper will automatically reject picking usernames that are already owned by other collectors.