After logging into NBA Top Shot for the first time, you'll be prompted to designate your favorite team. If you forgot to do that during the initial signup stage, you can still select your favorite team by following the steps below.
Head to your profile by selecting the My Collection tab in the top bar and then click the three dots in the right-hand corner of your profile and select Edit Profile.

Afterwards, you will see your option to edit your favorite team.

You will be presented with a list of NBA and WNBA teams to select as your new favorite team.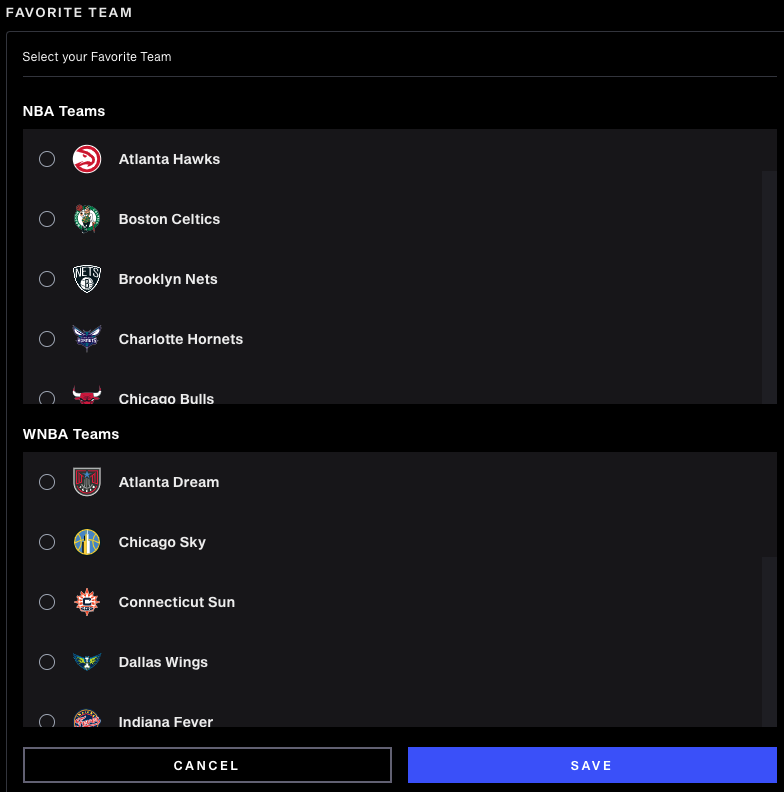 Simply select the team of your choice, hit Save, and your new favorite team will be set.