Parallels are limited edition special insert Moments that function as sub-editions within the Base Set. Featuring the same incredible highlights as the Base Set, these Parallel inserts set themselves apart with custom artwork and scarcer limited edition mints.
All Base Set Parallels are Common Moments. They belong to the Base Set and have all the standard functionality of the Base Set, such as completing a set or utility in a Challenge.
Here's an example of how they can look next to our standard Base Set look: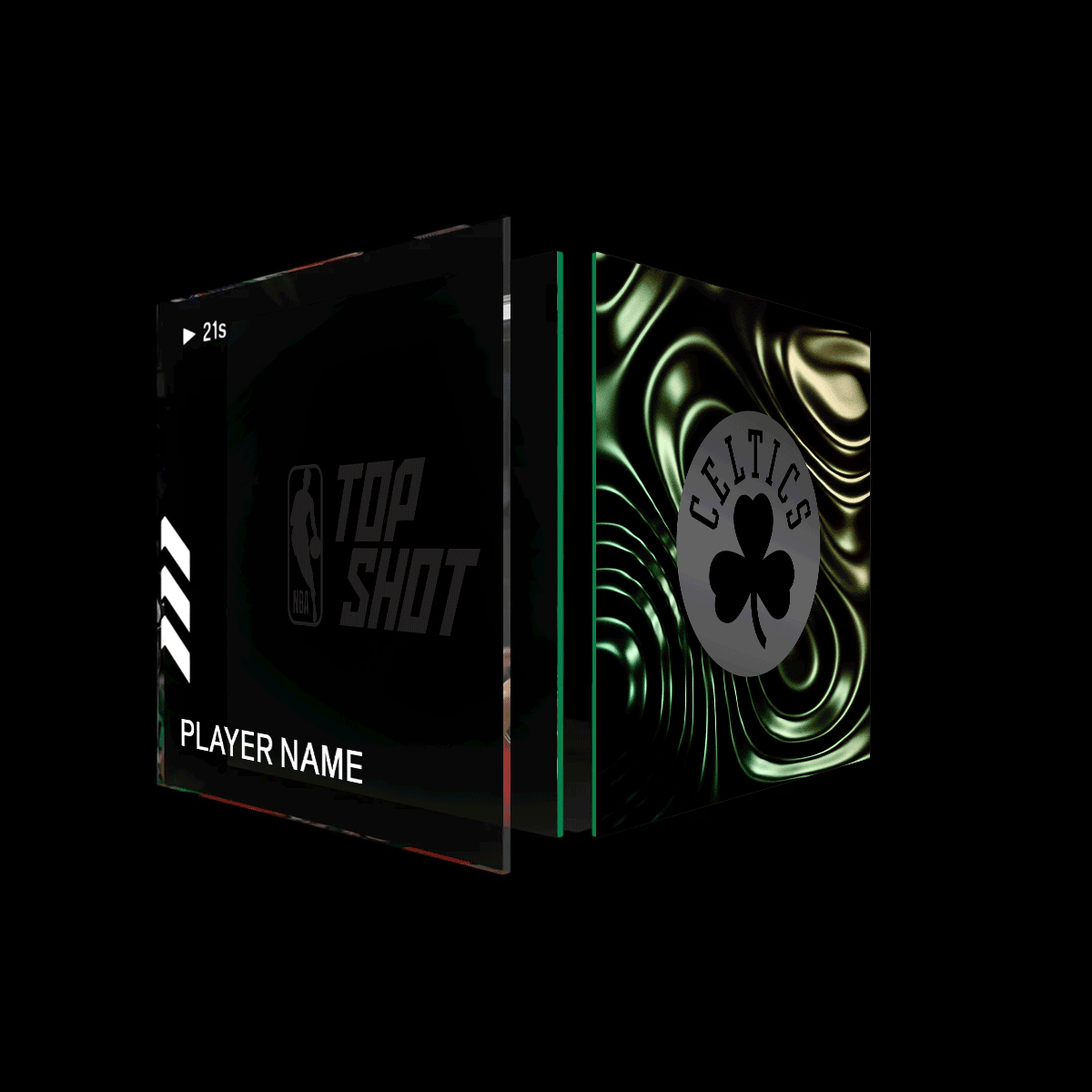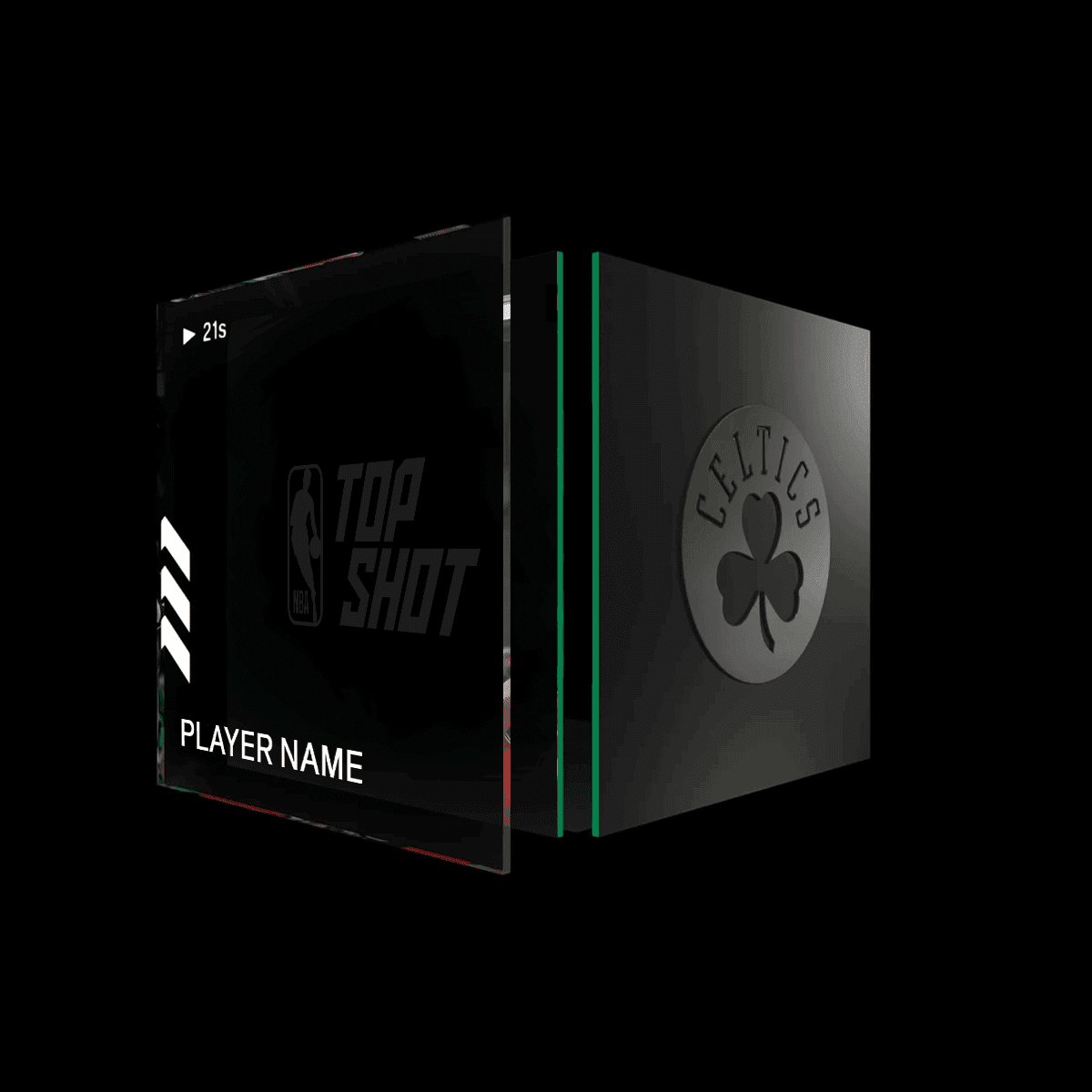 Marketplace
You can easily filter for Parallel Moments in the Marketplace by using the filters to the left of the Marketplace search bar. From there you can choose the Parallel Moment that you're looking for or only filter for Standard Moments. Parallel Moments will be indicated by a tag underneath the Moment description.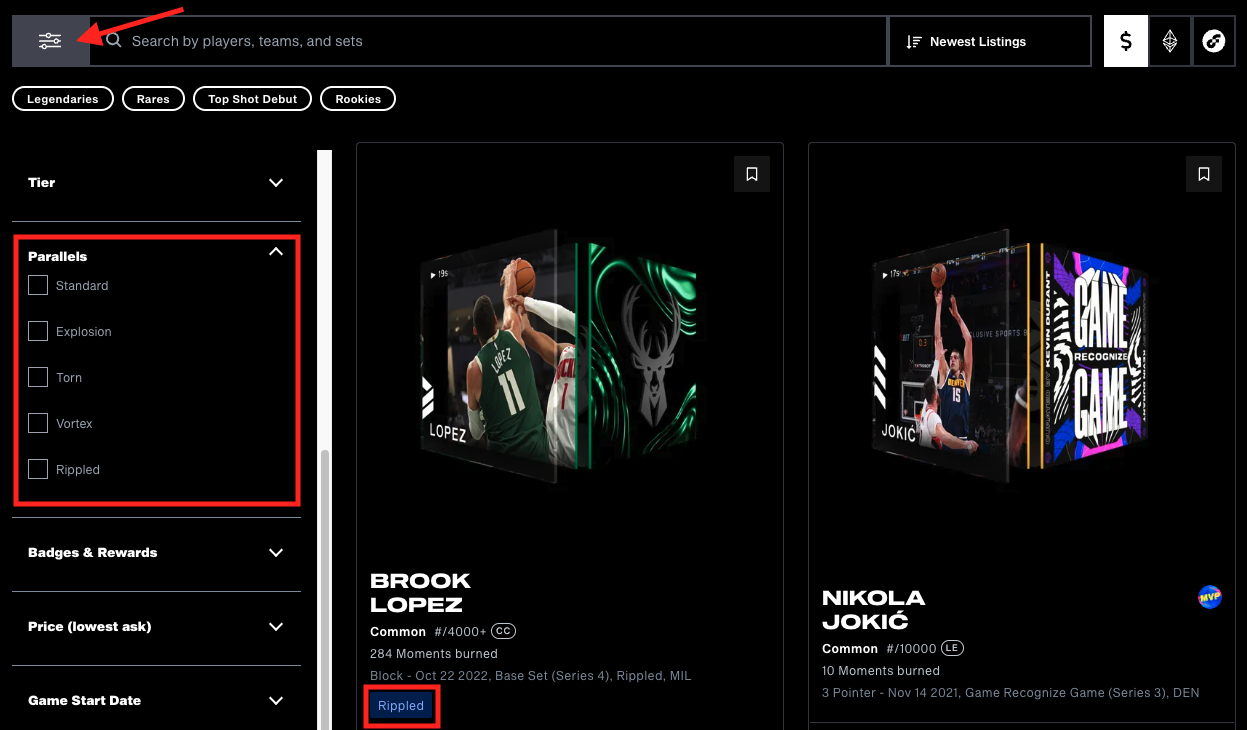 Parallels are also stacked on the Moment tile in the Marketplace. The tile will clearly show how many Parallels exist for the play. Additionally, each Moment Details page will make it easy to toggle between the available Parallels. Each Parallel sub-Edition has its own average sale, low-ask, and mint counts.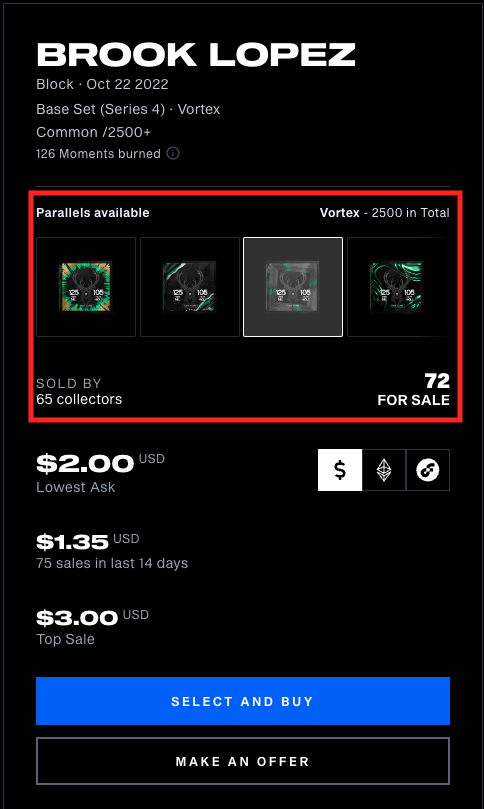 You can also switch between Parallel and Standard Moments when you're on the serial selection page by clicking on the dropdown menu on the top left-hand side of the page. For more information on how to buy Moments, check out our article here.

Offers
When you're making an edition offer for a Moment that has Parallels available, you will be making an offer for both Parallel and non-Parallel versions. You can not make edition offers for specific Parallel Moments at this time so we recommend making a serial number offer if you'd like a specific Parallel Moment. For more details check out our article Making and Cancelling Offers.
Series 4
In Series 4, all Base Set Common Moments will have Parallels.‍ The Series 4 Base Set will have 4 Parallels. Series 4 Base Set Commons will have mint counts of 8,000 CC+, with an additional 8,000 LE Moments across 4 Parallels.
Traditional Base Set Moment: /8000 CC+
Base Set Parallel 1 (Explosion) - /500 LE
Base Set Parallel 2 (Torn) - /1000 LE
Base Set Parallel 3 (Vortex) - /2500 LE
Base Set Parallel 4 (Rippled) - /4000 LE